Pangantucan Covid-19 Updates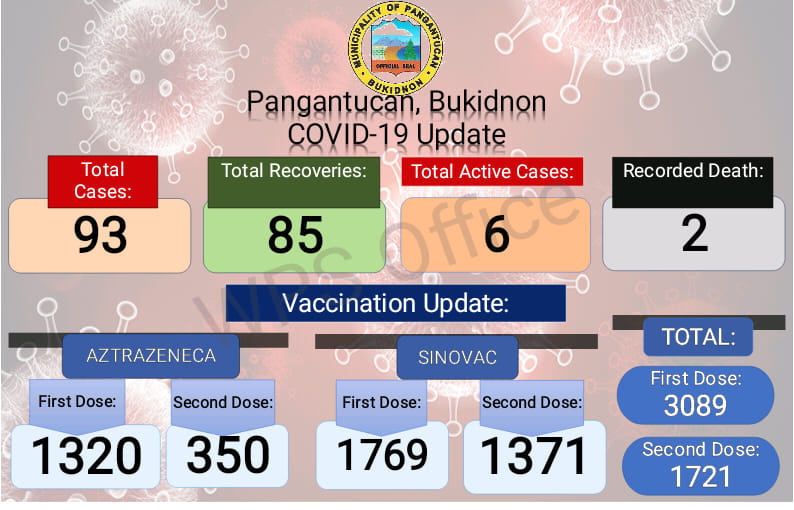 The Municipality of Pangantucan has already reach a total of 93 COVID19 cases, 85 are tag as recovered, 2 are tag as Deaths and 6 are still in active cases. For the COVID19 Vaccination, Out of 56,000...
Venne Jan Calunod
Read 288 Times
Tuesday, 27 September 2022
Pangantucan Covid-19 Watch
DATA AS OF July 13 2021 - 12:00 AM
TOTAL NUMBER OF VALIDATED


BY PANGANTUCAN MHO

1
SUSPECTED COVID-19 CASES


AMONG CONTACT TRACED

6460
ACTIVE CASES
6
RECOVERIES
93
DEATHS
2
Our Tourist Spots
Pangantucan
2020-09-28
6:57 PM
Read 373 Times
Mayor Miguel A. Silva, Jr., receives the award of "Seal of Good Local Governance" (SGLG), today (11/5/2019) at the Fiesta Pavillion, Manila Hotel. Bagging the award for the Fourth time and straight-in-a-row gives this LGU the bragging rights for development projects. This is a highly sought-after award recognizing excellence in governance of local government units. Congratulations Mayor and to the local officials and employees of the Municipality of Pangantucan for the job well done
Read more
The Local Government of Pangantucan is committed to development, effectiveness and transparency communication between the government and its community. To give information and establish an orderly system for the people specially for the poor, this website is open for use of public. It will help our Municipality to connect with the needs of the people of Pangantucan by sustaining essential information that will help and equipped them with knowledge and easier accessibility of our resources. This... Read More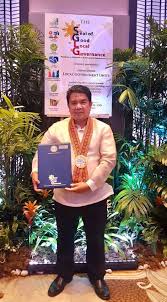 Miguel Silva Jr.
Municipal Mayor
Pangantucan is politically subdivided into 19 barangays.
Quick Facts
53,126
Population as of 2015
1.64%
Population Growth as of 2015