COVID-19 Vaccination Advisory
Venne Jan Calunod
2021-07-13
9:11 AM
Read 126 times
SECOND DOSE ONLY
Pahibalo alang sa nahatagan ug FIRST DOSE sa ASTRAZENICA ug SINOVAC Vaccine, Please be guided sa Schedule ky adunai gamay nga changes due to the availability and arrival of the vaccine.
Ug aduna kamoy kaila nga nahatagan ug 1st dose sa maong bakuna mamalihug pahibalo kanila ang maong mga schedule.
Gipa announce, gibisitahan sa BHWs ug gitawagan sa cellphone ang uban nga adunay cp number, ug wala man galing mo natawagan,kami magahangyo sa dakong pagsabot.
Ayaw kalimot sa pagdala sa:
Vaccination ID/Card
Facemask
Face Shield
For further information and clarification, Please visit nearest Barangay Health Station.
LETS GET VACCINATED.
SENIOR CITIZEN NGA BAKUNADO, PROTEKTADO
More Updates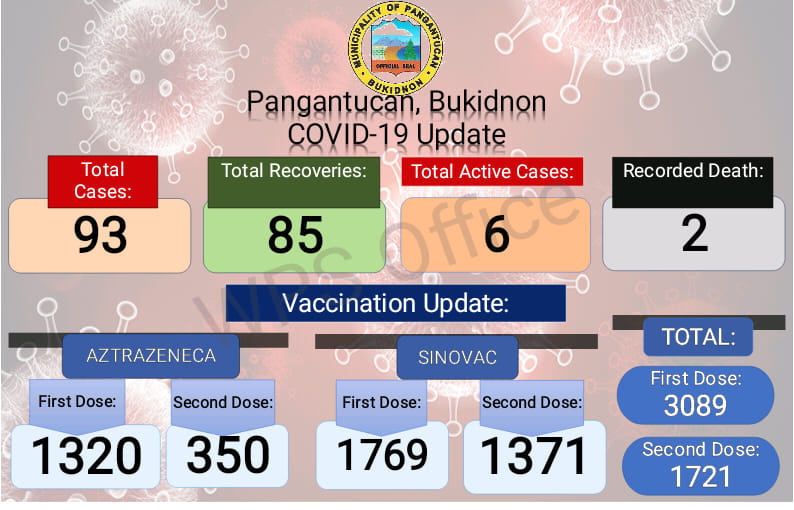 The Municipality of Pangantucan has already reach...
View All